BJP Retains Gujarat and Snatches Himachal Pradesh
BJP Retains Gujarat and Snatches H.P From Congress
Bharatiya Janata Party BJP Retains Gujarat and Clinched Their Six Consecutive Victory In Gujarat.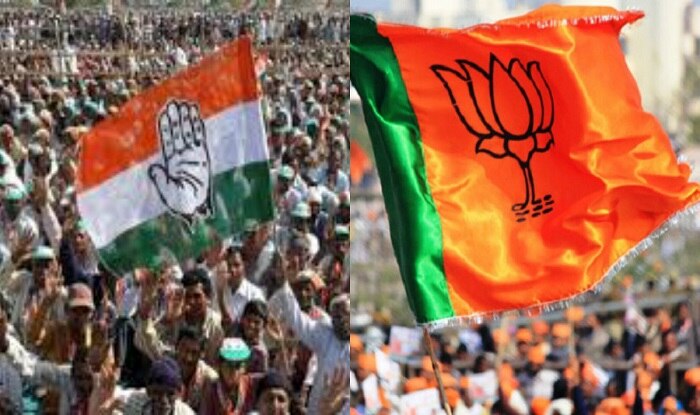 They ousted the Ruling Congress From Himachal Pradesh.
With These Wins, BJP Increases the Tally of States and Increases their Chances to win in 2019 Elections.
In Gujarat Congress Give the tough Fight to the Ruling Party BJP and Bagged 77 Seats Where the Ruling Party Won 99 Seats.
While the Bharatiya Janata Party celebrated all across Gujarat and in Delhi, the 99-seat tally in Gujarat was far less than the 150 seat target set by BJP President Amit Shah and 16 less than what it got in 2012 despite intense campaigning by Modi.
The Bharatiya Janata Party  Got 49.1 Percent of the Total Votes Polled, a Slight Increase Compared to the Last Time.
Congress Also Improved their Votes Share to 41.4 Percent.
"My Congress brothers and sisters, you have made me very proud. You are different than those you fought because you fought anger with dignity. You have demonstrated… the Congress' greatest strength is its decency and courage," Gandhi tweeted.
In Himachal Pradesh, Bharatiya Janata Party  Won 42 Seats and Ahead of two Seats and Ruling Congress Won 19 Seats in 68 Member Assembly.
The chief minister and Congress leader Virbhadra Singh won the Arki seat, defeating the BJP's candidate by over 6,000 votes.
"Whatever the results, it was a moral win for Congress. It was a win for Rahul ji's issue-based campaign. Bharatiya Janata Party, in the home state of PM Modi ji and Amit Shah Ji, is struggling to cross even 100," party leader Ashok Gehlot said.